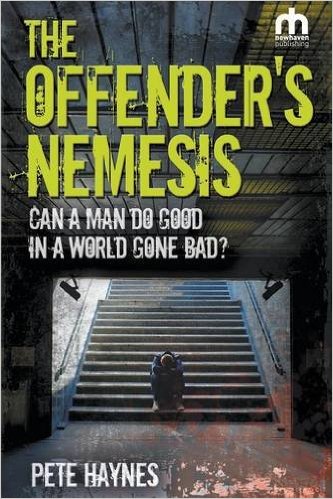 £12.99 plus P&P
CLICK HERE TO
BUY ON-LINE
| | |
| --- | --- |
| ISBN: | 978-1-910705-44-5 |
| Publisher: | Newhaven Publishing Ltd. |
| Publication date: | 26th September 2016 |
| Published in: | London |
| Format: | Paperback |
| Pages: | 364 |
| Height: | 229 |
| Width: | 152 |
There has been a 'big change' in society where now politicians are superfluous to needs, and as celebrities are more meaningful to the general populace they are used in the process of social control. The Offender's Nemesis is the most popular television show that deals with 'undesirables' in a society that is in a perpetual climate of fear. The show satisfies a resentful public and distracts them from their reality. The 'Offenders' are ridiculed, punished, tortured and killed in a variety of methods that are gratuitously hideous, yet bizarrely entertaining. It is crude, brutal and simplistically slapstick. The show's host is Alan Manville, the country's most famous celebrity figure, a man who is seen as in touch with the ordinary person. Chris Kirby sees his brother on the show and from then on his life falls apart as his wife and daughter are separated from him. Will Chris be reunited with his family? Will he find his brother? We follow Chris as he embarks upon his search, and discovers that things in his personal life were very different from what he thought.
INTERVIEW ON BBC THREE COUNTIES RADIO

Interview about my new novel 'The Offender's Nemesis'
Broadcast 11th October 2016.
Interview 14.1mb)